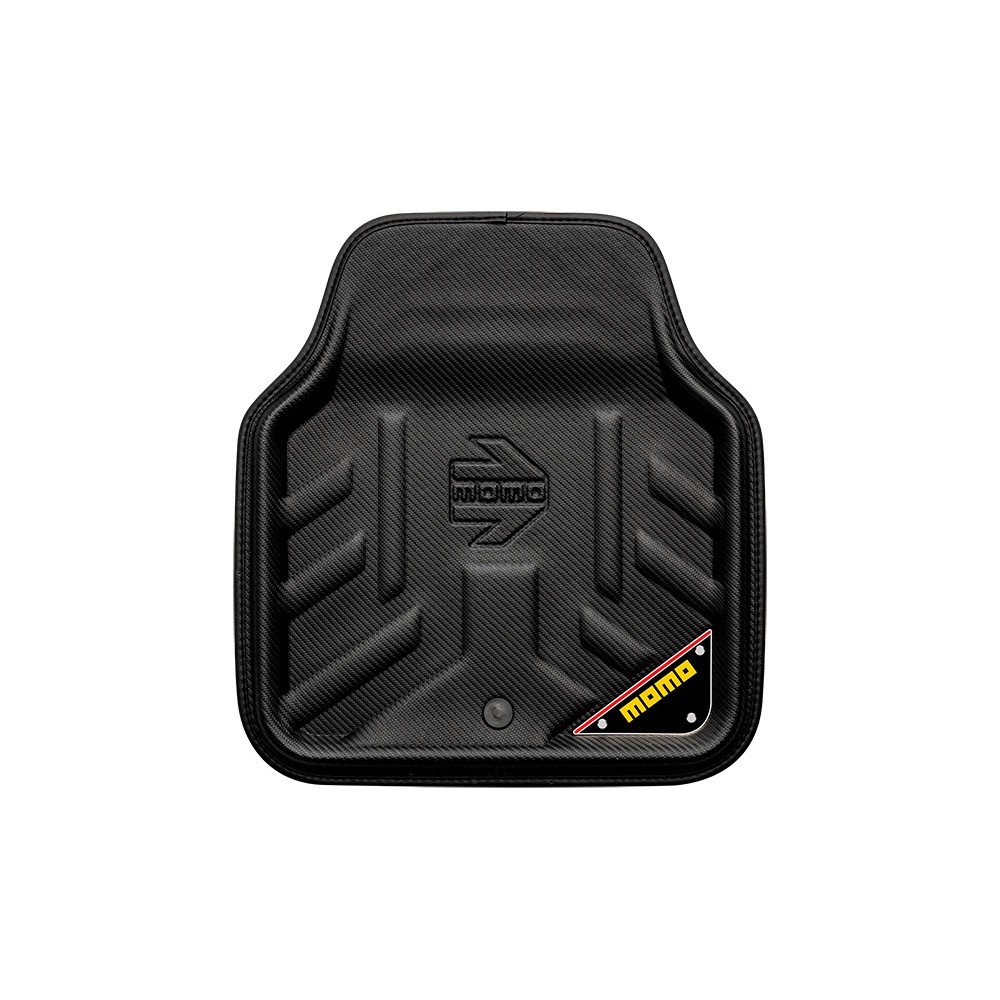 Backorder Required
Oops, we are unable to supply you with the quantity you have ordered. However, we can back order more for you.
This could take up to 5 - 6 weeks and we will ship them out to you the moment they arrive.
Please select from the 3 options below:

Yes, add to cart and backorder

Only add available stock ()

No, do not add to cart
Not Enough Stock
Unfortunately we don't have enough stock to cover that full quantity, but do have some stock available.
Would you like to add all available quantity to your cart?

Yes, add available stock to cart ()

No, do not add to cart
DRIVE Black/Carbon (Single Unit)
Model: 3MDBSS
$39.95
Item in Stock
Description
The MOMO Drive floor mat is produced from a high-quality PVC material to protect your vehicle's interior with style. Its preformed shape with lipped edges keeps water, dirt and mud away from the carpet beneath and includes an embossed MOMO arrow logo in the centre. The Drive mat features an anti-slip surface to prevent movement, and a black Stainless Steel corner plate with a yellow MOMO logo.
MOMO's range of floor mats utilise premium technical materials for a unique look and long-lasting quality, from sporty and elegant carpet mats to suit performance cars and SUVs, to preformed mats for easy maintenance and protection of your vehicle's foot well.
Details
Technical Specification
Colour
Black and Carbon
Materials
PVC and Stainless Steel
Reviews
Angelo 13th August, 2021
5
bought another one!!! quality, durable mat.
Angelo 5th August, 2021
5
An excellent and stylish car mat. Fast delivery and great communication. Very happy.
Have you got a question about this product?