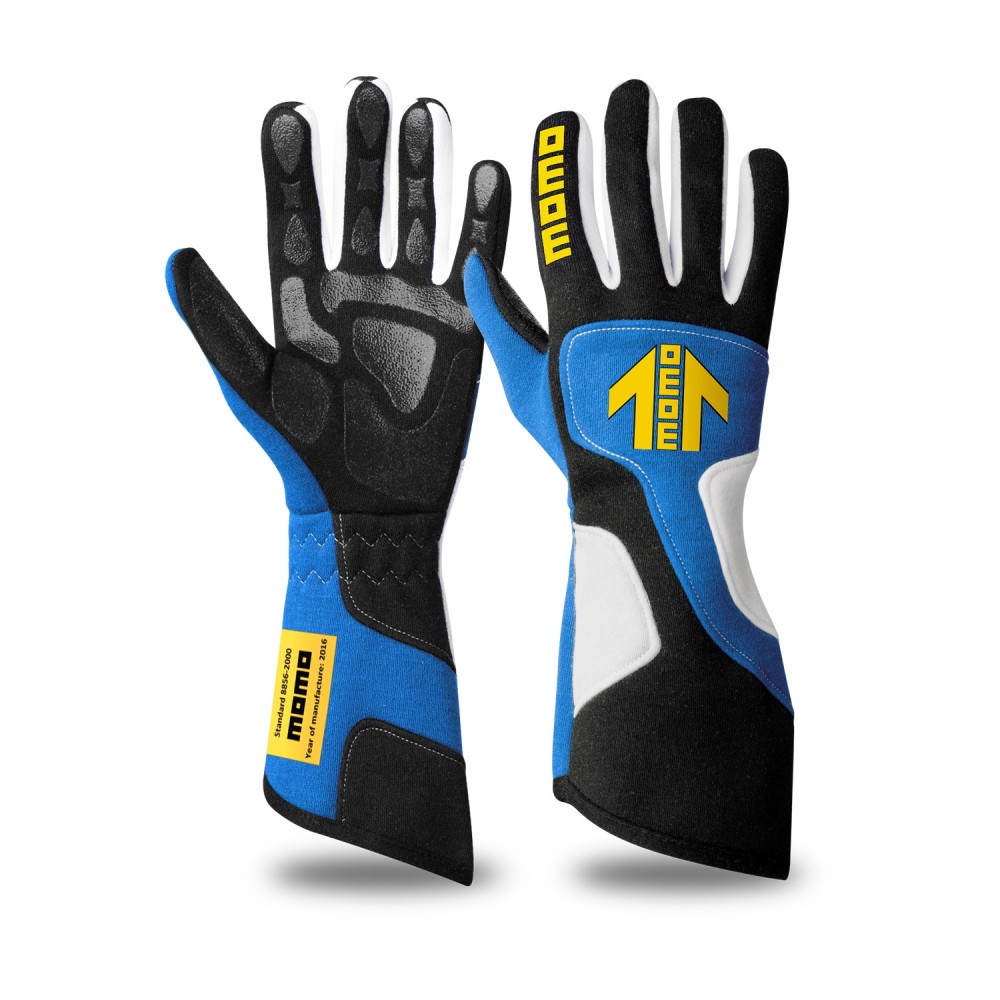 Backorder Required
Oops, we are unable to supply you with the quantity you have ordered. However, we can back order more for you.
This could take up to 5 - 6 weeks and we will ship them out to you the moment they arrive.
Please select from the 3 options below:

Yes, add to cart and backorder

Only add available stock ()

No, do not add to cart
Not Enough Stock
Unfortunately we don't have enough stock to cover that full quantity, but do have some stock available.
Would you like to add all available quantity to your cart?

Yes, add available stock to cart ()

No, do not add to cart
XTREME PRO Blue
Model: GUAXPROBLUL
$199.00
Item Not In-Stock (Enquire for Availability)
Contact Us
Description
The MOMO Xtreme Pro professional pre-curved race glove is made in soft, stretch fire-resistant Nomex. The Xtreme Pro has been designed to offer a perfect fit, thanks to its ergonomic shape. The silicone coated palm guarantees optimum grip and control of the steering wheel. The new stitching path on the thumb is designed to offer the most comfortable grip, even in endurance races. In order to ensure the highest quality standards and performance, the MOMO Xtreme Pro race gloves are entirely made in Italy. Xtreme Pro gloves are available in Black, Blue, Grey & Red colourways, with sizing ranging from 8 to 12. FIA approved 8856/2000.
Thanks to its economic shape MOMO racing gloves provide the highest level of comfort and support. MOMO gloves use the latest in fireproof nomex materials and each glove is constructed with a unique thumb seam for extra flex. There is also added silicon palm and finger grips for extra stability and control when gripping your MOMO steering wheel. MOMO gloves are perfect for either Motorsport or leisure. Since 1964, MOMO has delivered the highest standard in consumer and racing products. MOMO use quality grade sourced materials from around the world.

Details
Technical Specification
Colour
Blue
Materials
Fire Resistant Nomex with Silicone Coated Palm Insert
Have you got a question about this product?