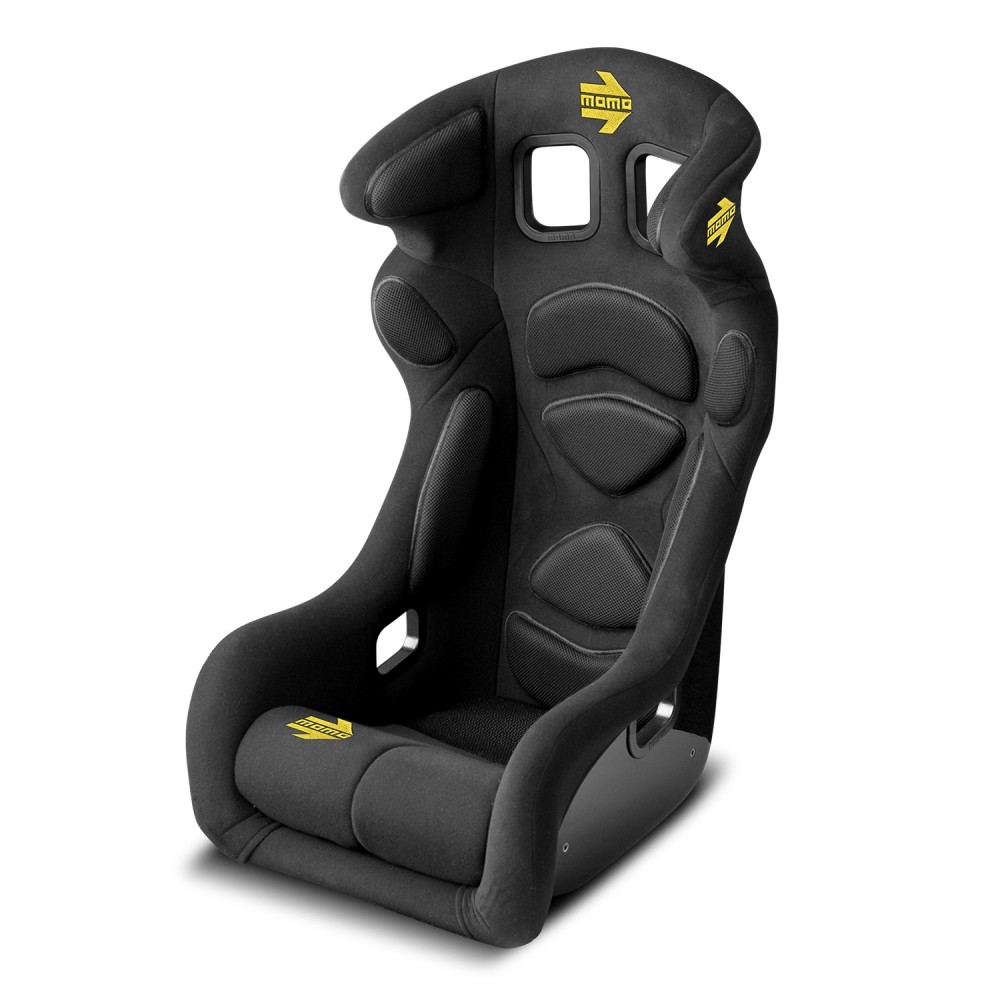 Backorder Required
Oops, we are unable to supply you with the quantity you have ordered. However, we can back order more for you.
This could take up to 5 - 6 weeks and we will ship them out to you the moment they arrive.
Please select from the 3 options below:

Yes, add to cart and backorder

Only add available stock ()

No, do not add to cart
Not Enough Stock
Unfortunately we don't have enough stock to cover that full quantity, but do have some stock available.
Would you like to add all available quantity to your cart?

Yes, add available stock to cart ()

No, do not add to cart
LESMO ONE XXL
Model: SERLESMONEXXL
$1,159.00
Item Not In-Stock (Enquire for Availability)
Contact Us
Description
The FIA approved MOMO Lesmo One is a Hans® compatible, range-topping, fiberglass ergonomic seat. The seat shell is visible on the rear and the front portion is upholstered in black fabric. The shape of the upper part of the Daytona Evo reduces lateral movements of the helmet and protects the driver's head. It features anatomical cushions, designed to maximise comfort and air flow, and help to reduce driver fatigue during long sessions. The exclusive Airnet technical material covers all back cushions, the Kinder Point on the seating area provides the best possible grip and the removable double leg cushions optimize support.
MOMO race seats are fiberglass constructed with upholstered finish. All MOMO seats are 5-point seat belt compatible. The unique shape of the upper part of the MOMO seat reduces lateral movements of the helmet and protects the driver's head. Since 1964, MOMO has delivered the highest standard in consumer and racing products. MOMO use quality grade sourced materials from around the world. A MOMO race seat is the perfect addition to your race car.

Details
Technical Specification
Seat Belt Openings
5
Weight
8.2kg
Colour
Black
Materials
Fibreglass
Have you got a question about this product?