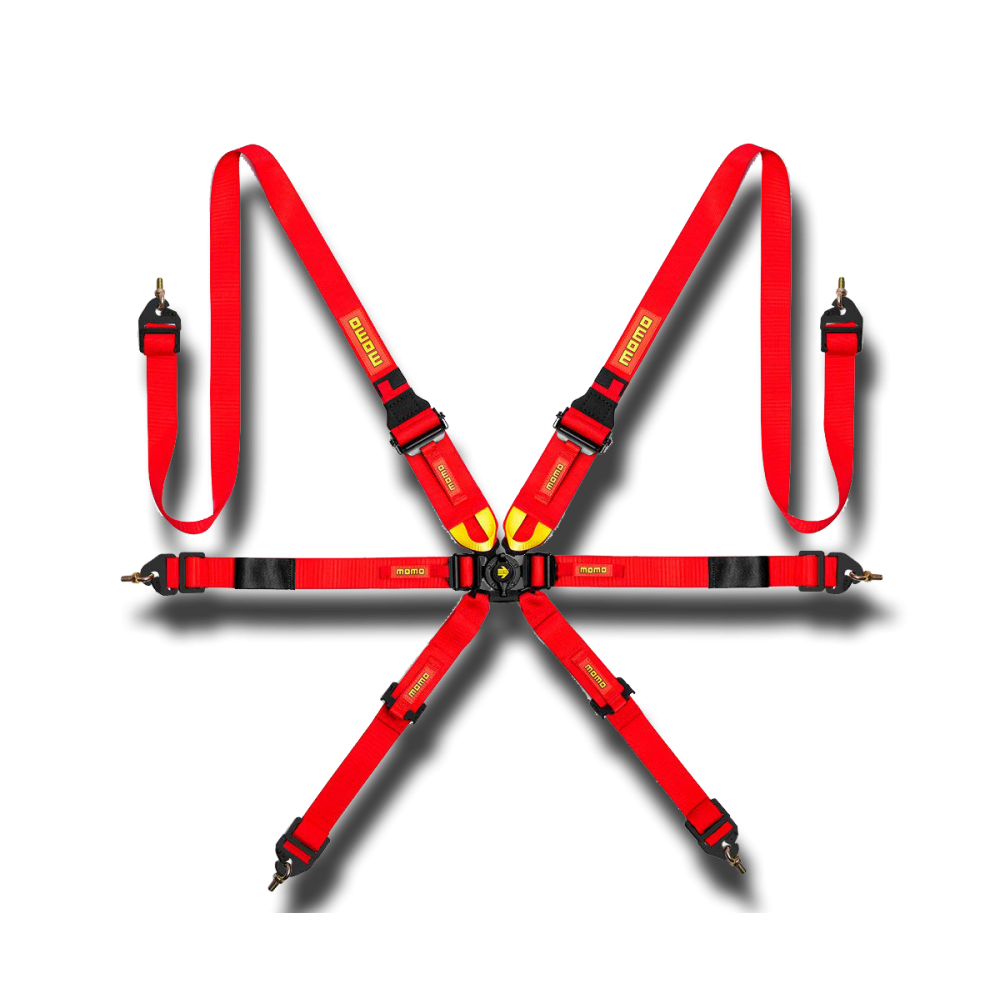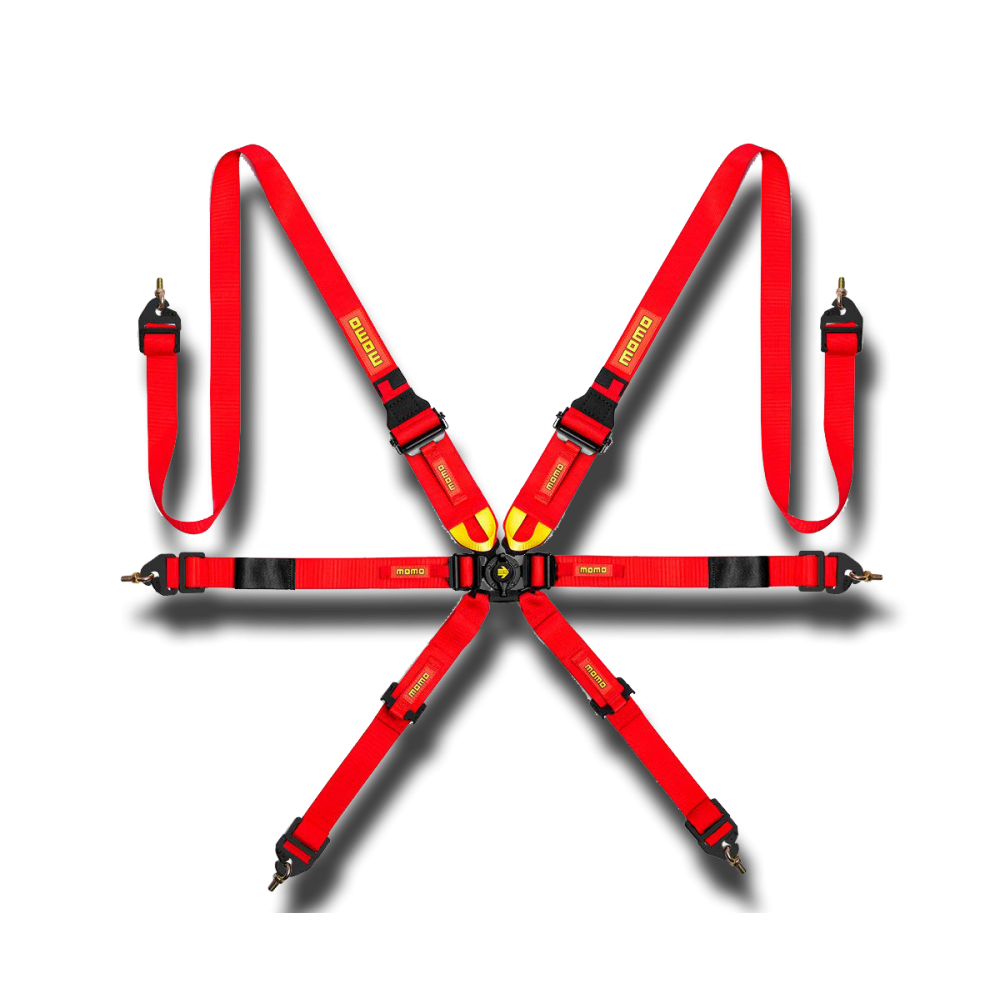 Backorder Required
Oops, we are unable to supply you with the quantity you have ordered. However, we can back order more for you.
This could take up to 5 - 6 weeks and we will ship them out to you the moment they arrive.
Please select from the 3 options below:

Yes, add to cart and backorder

Only add available stock ()

No, do not add to cart
Not Enough Stock
Unfortunately we don't have enough stock to cover that full quantity, but do have some stock available.
Would you like to add all available quantity to your cart?

Yes, add available stock to cart ()

No, do not add to cart
6-POINT RACING HARNESS
Model: MO1255120001
$649.00
Item Not In-Stock (Enquire for Availability)
Contact Us
Description
MOMO's SR6 series six-point harnesses are the ideal safety upgrade offering professional-level lightweight hardware and adjustability for a customised fit. Featuring two-inch shoulder webbing, the SR6 series harnesses are designed to work with any frontal head restraint, including HANS® while also providing improved ease of use with MOMO's advanced aluminium active speed adjusters.  The two-inch lap belt offers drivers with improved pelvic containment creating faster loading of the lap belt resulting in reduced load transfer to the chest.  The lap belt secures with a lightweight low-profile camlock specially constructed with ECI guides for quick and easy connection.  Additional features include integrated lap adjusters incorporated directly onto the cam buckle offering the widest range of adjustability and ease of use.  MOMO's SR6 harnesses are also the ideal choice for endurance racing as the cam buckle is permanently affixed to the anti-sub straps resulting in faster driver changes.  All points feature clip-in mounting and adjustable length adjustment through the use of the provided three-bar slide.
6-Point FIA 8853-2016 approved harnesses

MOMO is leading the way in quality aftermarket steering wheels. From our Motorsport range with flat bottom steering wheels to the leather and mahogany 3 spoke classic range. Since 1964, MOMO has delivered the highest standard in consumer and racing products. MOMO use quality grade sourced materials from around the world. From the finest leathers used for the Shift Knob range, to the latest high tech fireproof nomex materials used in underwear and race suits.

Details
Technical Specification
Fitment
Universal
Colour
Red
Have you got a question about this product?