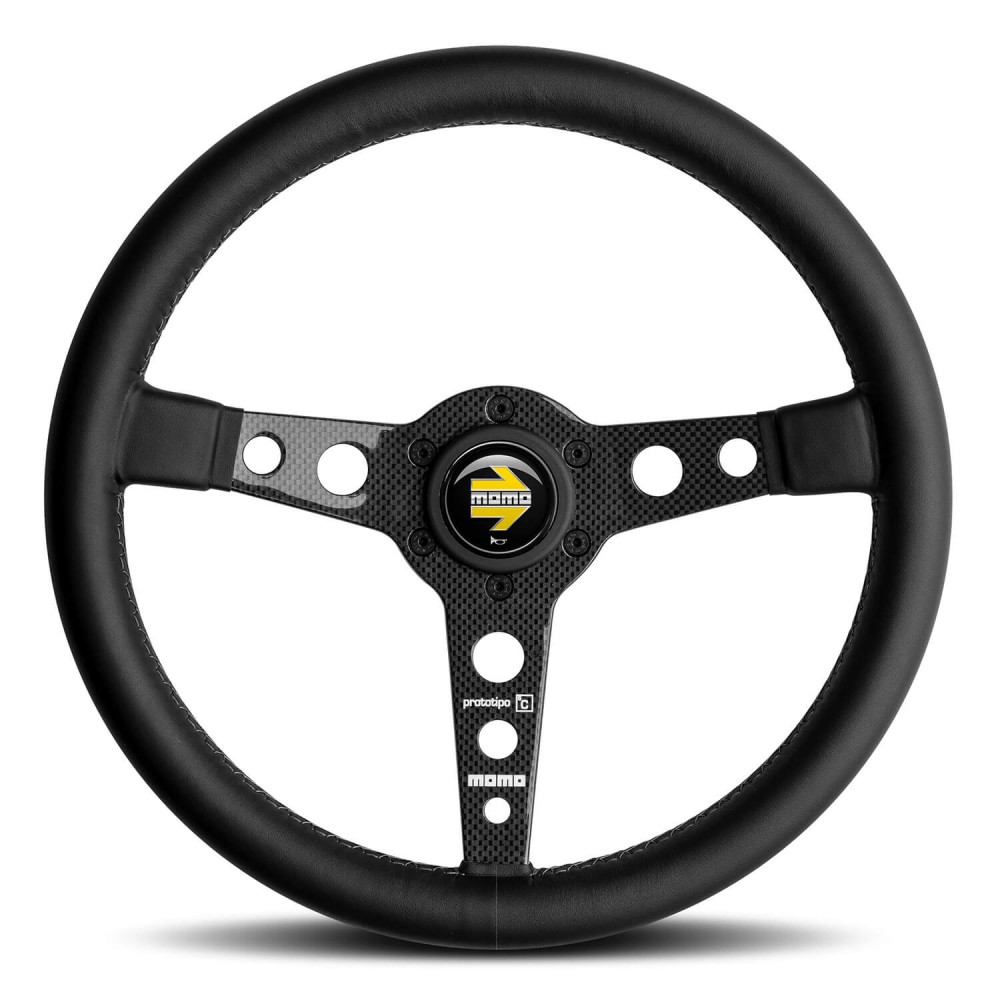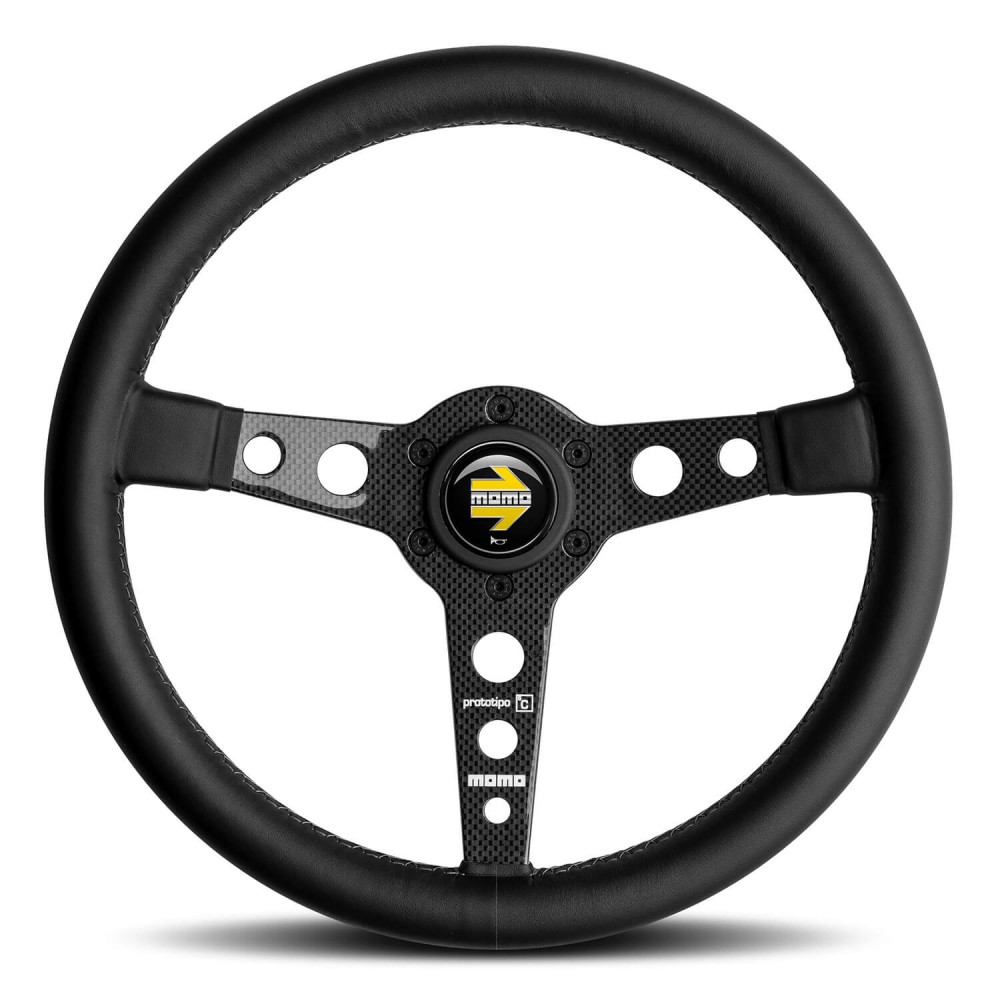 Backorder Required
Oops, we are unable to supply you with the quantity you have ordered. However, we can back order more for you.
This could take up to 5 - 6 weeks and we will ship them out to you the moment they arrive.
Please select from the 3 options below:

Yes, add to cart and backorder

Only add available stock ()

No, do not add to cart
Not Enough Stock
Unfortunately we don't have enough stock to cover that full quantity, but do have some stock available.
Would you like to add all available quantity to your cart?

Yes, add available stock to cart ()

No, do not add to cart
PROTOTIPO 6C (Carbon) 350
Model: VPROT6C350BKR
Special
$589.00
$639.00
Item in Stock
Description
The Prototipo Carbon 6C is a classic-looking steering wheel with a modern twist. Produced from the finest Italian leather and featuring carbon fibre covered cut-out spokes with the classic MOMO Arrow horn button, the MOMO Prototipo Carbon 6C is the ultimate choice for those wishing to retain the character of their vehicle whilst refreshing the interior. Like all MOMO steering wheels the Prototipo 6C is made in Italy from the highest quality materials. An aftermarket hub is required for installation, contact FUEL AUTOTEK to learn more about MOMO's range of hub kits.
Included Parts:
MOMO Steering Wheel, MOMO Horn Button (Round Lip) and MOMO Hub Fixing Screws (Long)

*Please note: This steering wheel is not supplied with a earthing cable and/or horn button retaining ring for installation. If you do not already have these parts, a MOMO Earthing Cable and MOMO Horn Button Retaining Ring can be purchased separately.
MOMO is leading the way in quality aftermarket steering wheels. From our Motorsport range with flat bottom steering wheels to the leather and mahogany 3 spoke classic range. Since 1964, MOMO has delivered the highest standard in consumer and racing products. MOMO use quality grade sourced materials from around the world. From the finest leathers used for the Shift Knob range, to the latest high tech fireproof nomex materials used in underwear and race suits.

Details
Technical Specification
Colour
Black
Materials
Leather
Spoke Finish
Black
Horn
Polished Black with Yellow MOMO Arrow Logo
Diameter
350mm
Dish
39mm
Grip Thickness
30x29mm
Reviews
Bill abdou 7th July, 2021
5
Great customer service, and they know there stuff.
Damian 15th May, 2019
5
I have been running the Prototipo 6C Carbon for a few months now on my Defender 90. My car is a daily driver and also used extensively off road. This wheel has an awesome feel and amazing look. Being a 350mm diameter works really well in off road situations compared to the stock huge wheel. I tackle some real nasty terrain when off road and to have an excellent responsiveness from my steering wheel is vital. This Momo steering provides that in spades. It gives me the right amount of grip while still maintaining a plush and smooth feel. I highly recommend this steering wheel for on road and off road use. Performance and killer looks in one package!
Have you got a question about this product?