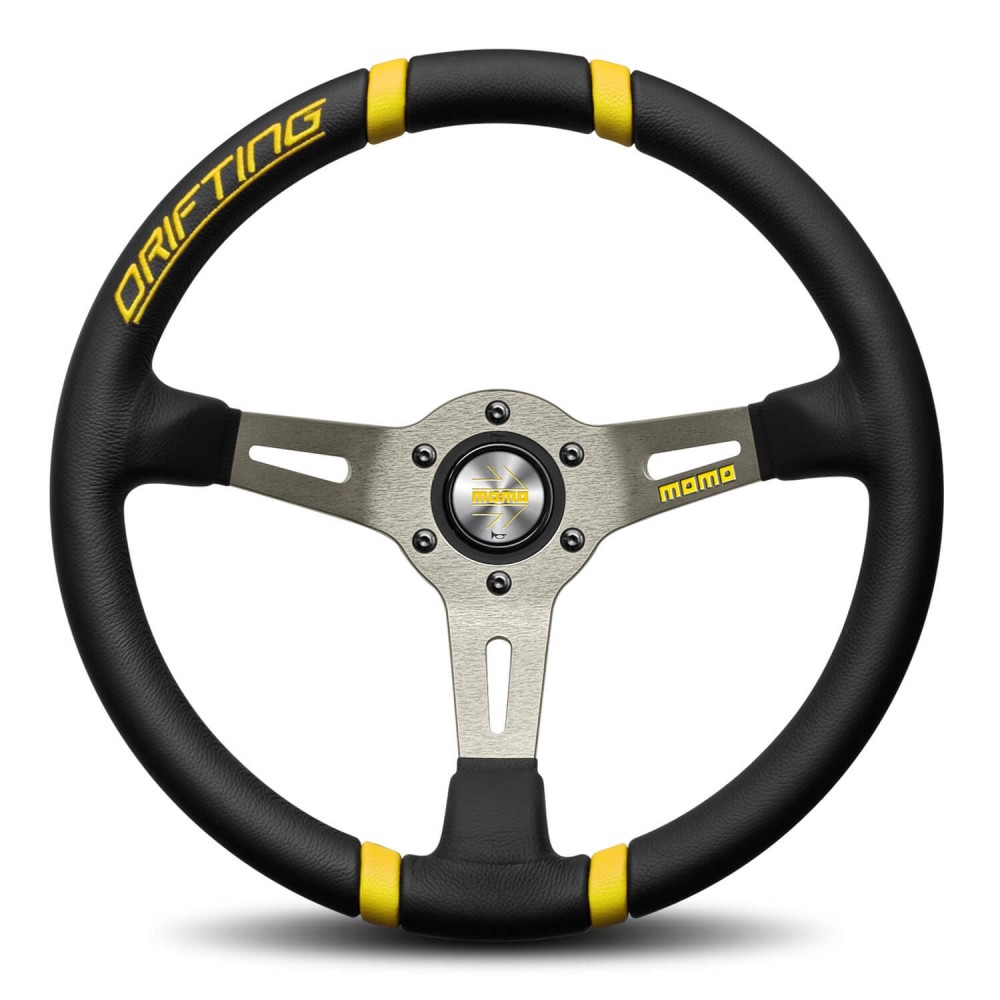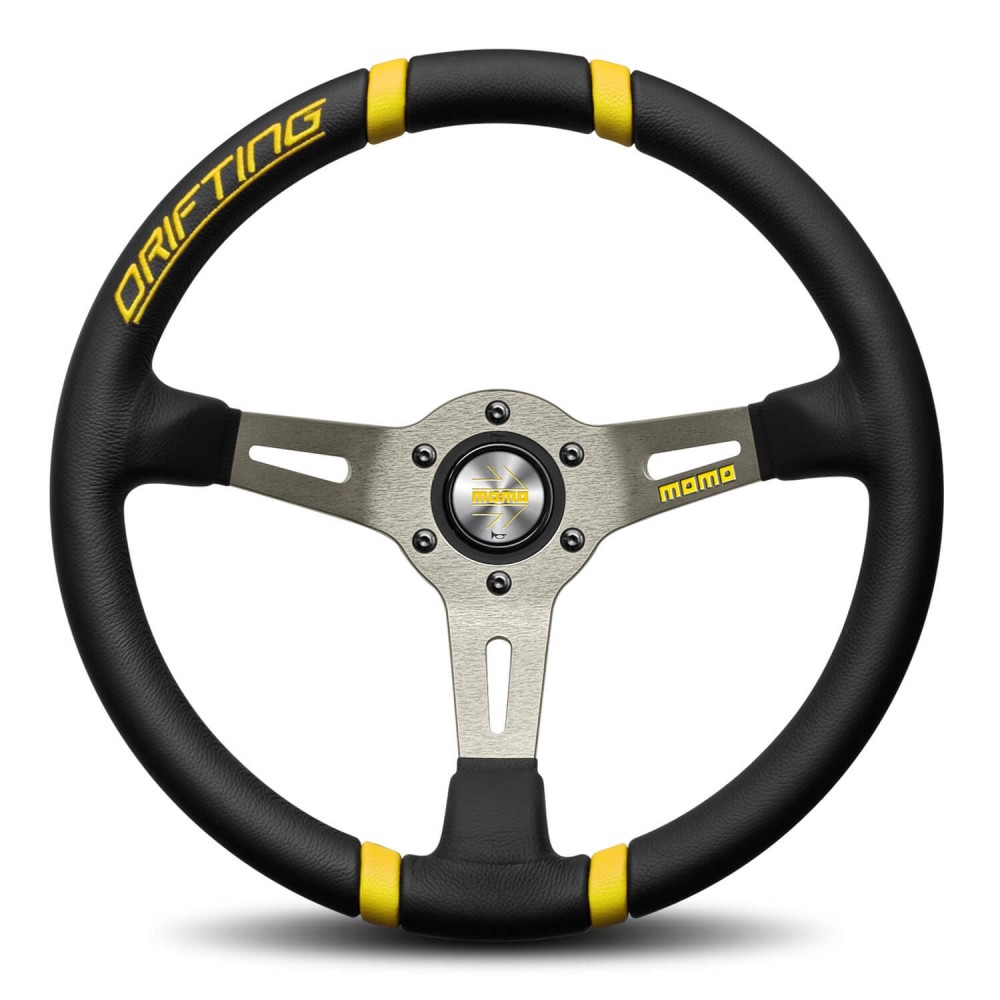 Backorder Required
Oops, we are unable to supply you with the quantity you have ordered. However, we can back order more for you.
This could take up to 5 - 6 weeks and we will ship them out to you the moment they arrive.
Please select from the 3 options below:

Yes, add to cart and backorder

Only add available stock ()

No, do not add to cart
Not Enough Stock
Unfortunately we don't have enough stock to cover that full quantity, but do have some stock available.
Would you like to add all available quantity to your cart?

Yes, add available stock to cart ()

No, do not add to cart
DRIFTING Yellow 350
Model: VDRIFT35NEGIR
$319.00
Item in Stock
Description
The MOMO Drifting Yellow steering wheel is a sporty, dished wheel that will make your interior pop. With features such as yellow quick reference position markers and matching embroidered 'Drifting' logo, this wheel was designed to provide that true race feel. The MOMO Drifting steering wheel features cut-out silver aluminium spokes with a contrasting yellow embossed MOMO logo, and yellow and silver MOMO horn button. Like all MOMO steering wheels the Drifting is made in Italy from the highest quality materials. An aftermarket hub is required for installation, contact FUEL AUTOTEK to learn more about MOMO's range of hub kits.
Included Parts:
MOMO Steering Wheel, MOMO Horn Button (Flat Lip), MOMO Horn Button Retaining Ring (Low Profile), MOMO Hub Fixing Screws (Long) and MOMO Earthing Cable

MOMO is leading the way in quality aftermarket steering wheels. From our Motorsport range with flat bottom steering wheels to the leather and mahogany 3 spoke classic range. Since 1964, MOMO has delivered the highest standard in consumer and racing products. MOMO use quality grade sourced materials from around the world. From the finest leathers used for the Shift Knob range, to the latest high tech fireproof nomex materials used in underwear and race suits.
Details
Technical Specification
Colour
Black and Yellow
Materials
Leather
Spoke Finish
Silver
Horn
Machined
Diameter
350mm
Dish
90mm
Grip Thickness
35x38mm
Have you got a question about this product?