Fuel Autotek Welcomes the Brand New MOMO Ultra Steering Wheel
FUEL AUTOTEK is excited to announce that the latest release from MOMO, the unmistakeable MOMO Ultra steering wheel, has now landed in Australia.
The MOMO Ultra steering wheel is a striking, dished wheel that makes a bold statement in any vehicle interior. With the spokes elaborately etched with the MOMO logo through an innovative laser engraving process, and the grip sporting silhouettes of some of the most famous racetracks around the world, the MOMO Ultra embodies MOMO's racing spirit. Not stopping at race-inspired looks, the quality grade alcantara wrapped grip and double yellow leather reference markers give the Ultra a true race-feel. The steering wheel features cut-out aluminium spokes with a contrasting yellow embossed MOMO logo, and black and silver MOMO horn button.
Hand-made in Italy from the highest quality materials, the MOMO Ultra is built to a diameter of 350mm with an aggressive depth of 90mm. The grip, which displays layouts of Monza, Nurburgring, Monte Carlo, Sepang and other iconic racing circuits, features a diameter of 30x28mm.
Included parts:
MOMO Steering Wheel, MOMO Horn Button (Flat Lip), MOMO Horn Button Retaining Ring (Low Profile), MOMO Hub Fixing Screws (Long) and MOMO Earthing Cable. An aftermarket hub is required for installation, contact FUEL AUTOTEK to learn more about MOMO's range of hub kits.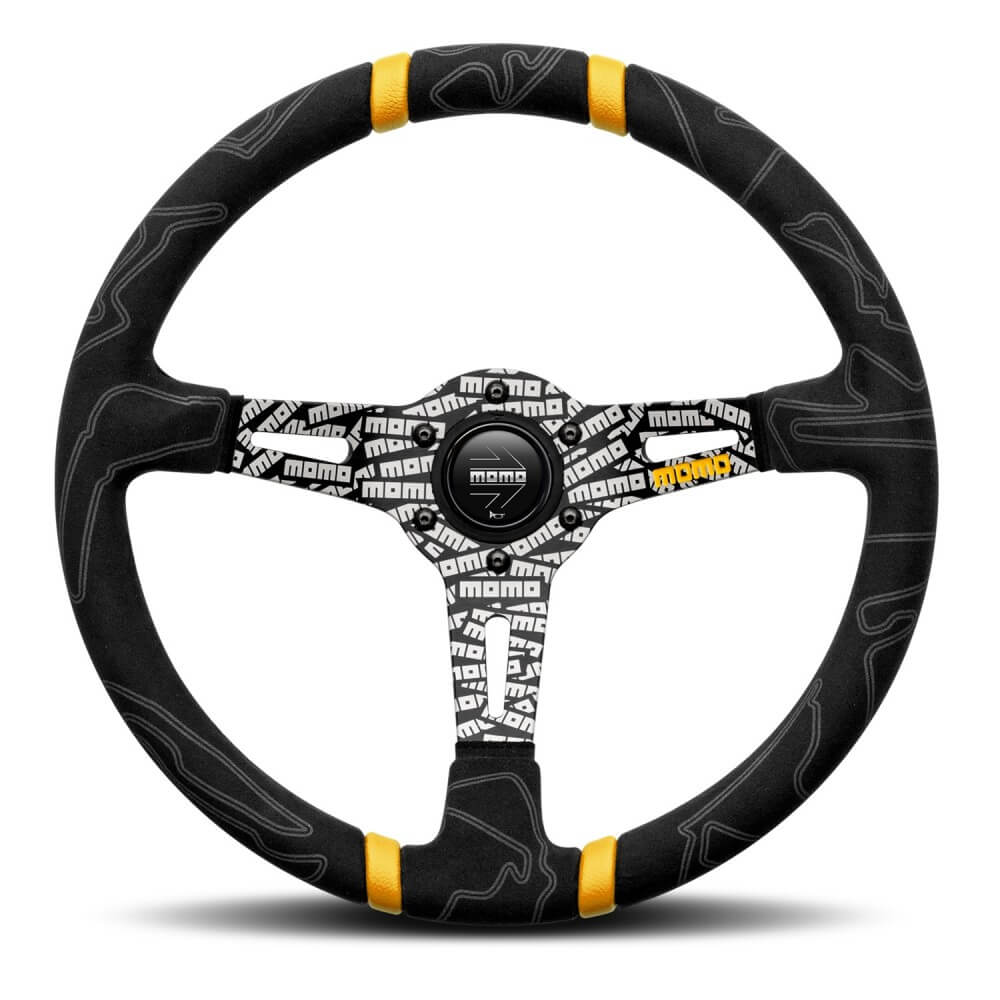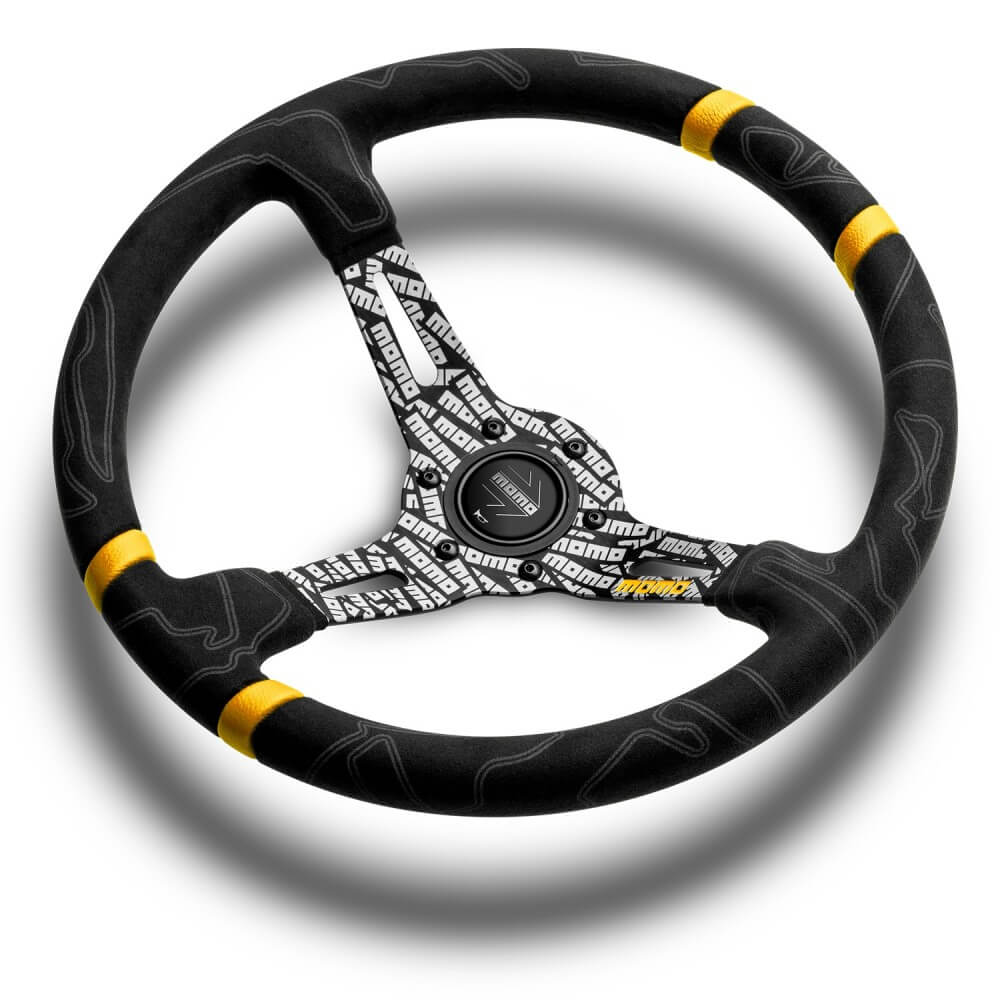 < Back to Press