Not all Aftermarket Alloy Wheels are Made Equal
With increasing media coverage around perceived safety concerns of non-genuine OE alloy wheels, FUEL AUTOTEK General Manager Mitch Crosher dispels some key myths on replacement alloy wheels.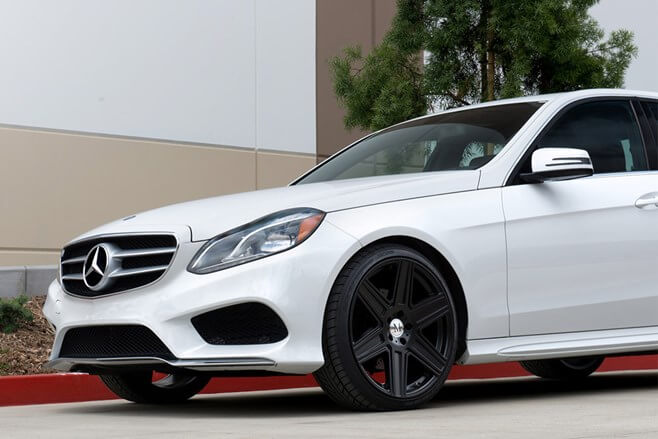 The message being driven by the 'Genuine is Best' campaign, spearheaded by some key automotive manufacturers, is that all non-genuine original equipment (OE) alloy wheels are dangerously unsafe. Is this the case?
Not at all. Not all aftermarket alloy wheels are made equal. There is a big difference between cheaply made counterfeit wheels, designed to exactly replicate those of a prestige European vehicle, and quality aftermarket alloy wheels that are built to the appropriate safety standards, and that in some instances deliver a performance benefit over the OE factory alloy wheels. Alloy wheel manufacturers employ a number of different production techniques. Some wheels are cast, some are forged from a single piece of aluminium and other multi-piece wheels combine different methods. Like any automotive product, aftermarket alloy wheels are built to a broad spectrum of performance standards, from budget wheels to ultra-high performance alloys. It is just not reasonable to lump all replacement alloy wheels in the same category.
What are the safety standards for alloy wheels in Australia?
Aftermarket alloy wheels sold in Australia must comply with Australian AS1638 standards or equivalent international regulatory standards such as DOT (USA) or German TUV standards. Many reputable alloy wheel manufacturers provide quality aftermarket alloy wheels that comply with or exceed these standards, but black market counterfeit OE wheels that are not built to the same standards are infiltrating the market, causing safety concerns and violating automotive manufacturer trademarks.
The number of counterfeit wheels on Australian roads has increased sharply partly due to the exorbitant cost to replace a factory alloy wheel that has sustained cosmetic or structural damage with a genuine OE wheel. While a counterfeit wheel can be purchased for as little as $250, a genuine replacement alloy wheel from a prestige European car manufacturer can easily cost $2,500, or $10,000 for a new set. This excessive cost becomes even more unreasonable when you consider that many consumers seeking replacement wheels have a five or ten year old car. Overpriced genuine replacement wheels are not just limited to prestige vehicle makes. Replacement 14 inch OE wheels for a compact, entry-level hatch can cost more than $500 per wheel. On the other hand, for a fraction of this price consumers can purchase quality aftermarket alloy wheels, built to far superior safety and performance standards than counterfeit wheels. Aftermarket alloy wheels are available in an array of styles and finishes and most car owners will be able to find a set of aftermarket wheels that resembles the original equipment style or a style of their choice. In some instances the aftermarket wheels will even accommodate the factory centre cap.
You mentioned that some aftermarket alloy wheels can deliver increased performance over factory wheels. How is this so?
In addition to improving appearance, a set of lightweight aftermarket alloy wheels may provide improvements in handling and performance. For example a set of 18 inch TSW Rotary Forged alloy wheels weigh approximately 10% less than factory 18 inch HSV wheels. Importantly, the bulk of the weight is contained to the centre of the wheel, reducing rotational mass and therefore aiding acceleration and braking.
To get in contact with the team at TSW Alloy Wheels Australia and view their full product range visit www.tswalloywheels.com or TSW Alloy Wheels Australia on Facebook.
< Back to Press