FUEL AUTOTEK Official Launch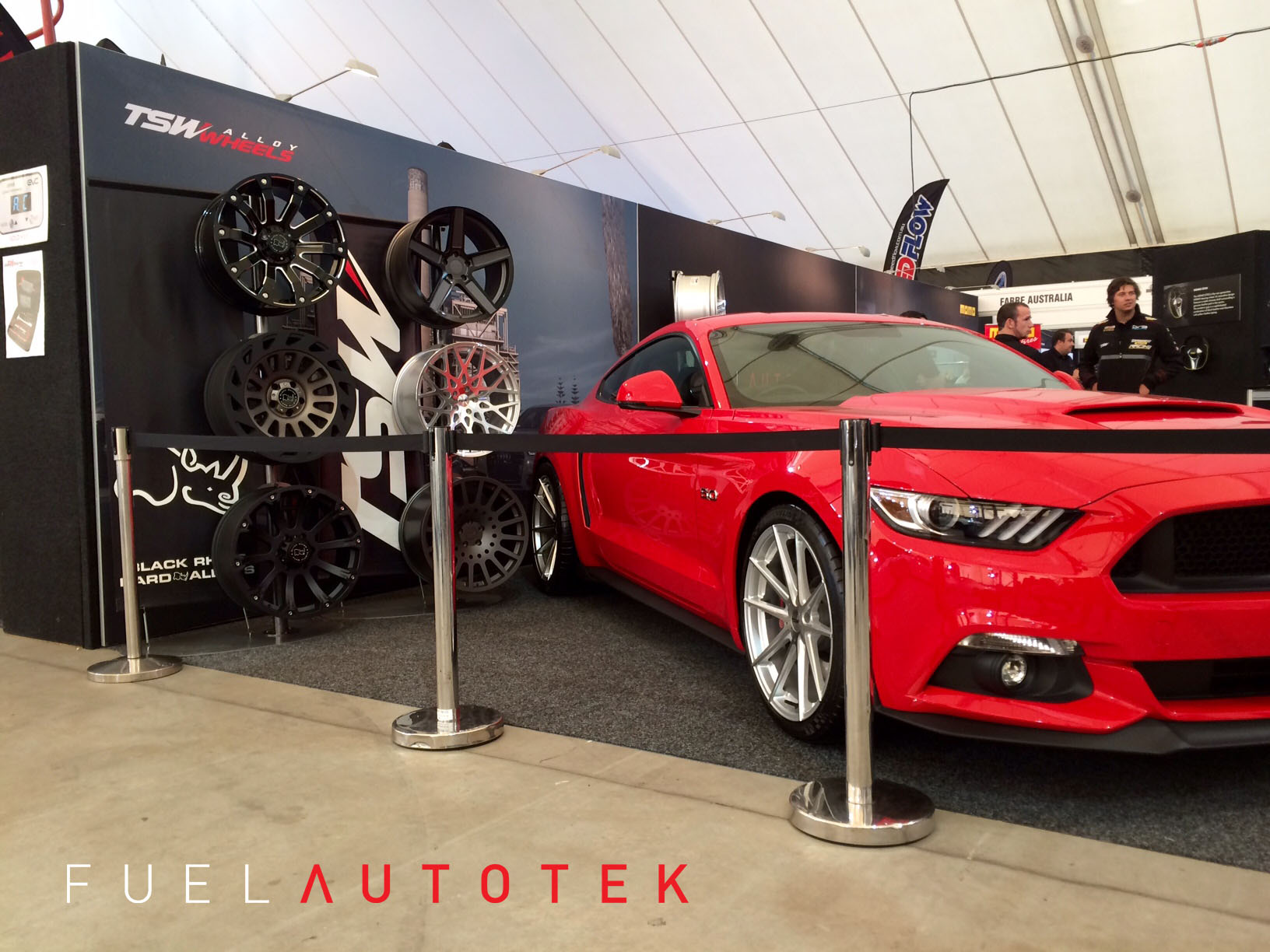 FUEL AUTOTEK enjoyed a very successful official launch at Meguiar's MotorEx at Melbourne Showgrounds on July 16 and 17, 2016. As the ultimate event for car nuts and motoring enthusiasts, MotorEx was the perfect platform for the FUEL AUTOTEK brand to officially launch, while showcasing its two marquee brands, TSW Alloy Wheels and MOMO Italy.
The FUEL AUTOTEK exhibit displayed the latest and greatest TSW wheels, from the Rotary Forged TSW Geneva, Holeshot and Mechanica models, to the highly aggressive Black Rhino Selkirk and Madness 4X4 hard alloy wheels. The centre-piece of the TSW section of the FUEL AUTOTEK stand was the unmistakable red 2016 Ford Mustang GT 5.0 complemented with the iconic TSW Bathurst Rotary Forged Alloy Wheels.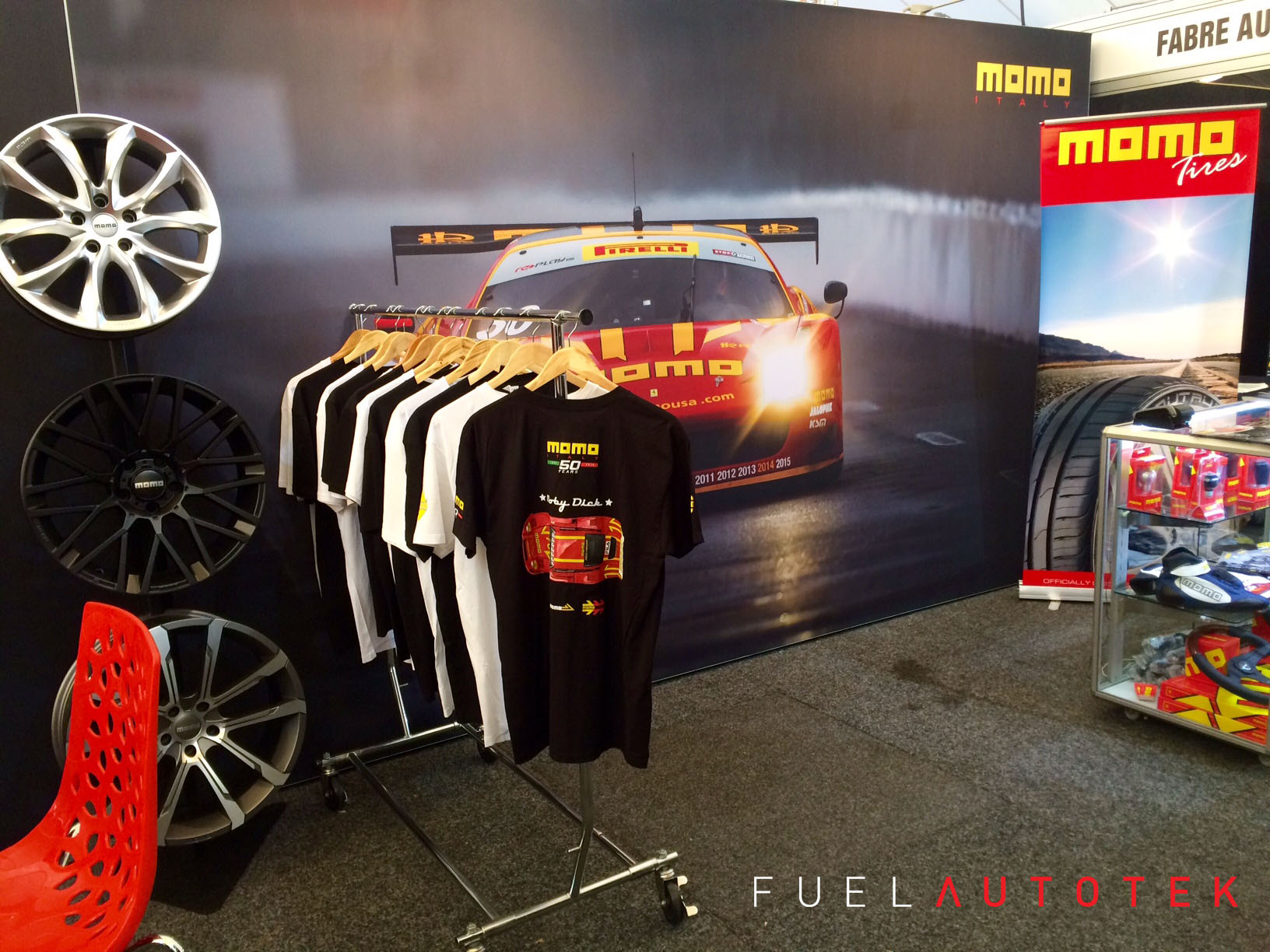 A key focus of the FUEL AUTOTEK exhibit was to re-launch the historic MOMO Italy brand into the Australian market, and to re-introduce Australian motoring enthusiasts to the quality of MOMO tuning and racing accessories.  High-quality MOMO steering wheels and cutting-edge MOMO race seats were mounted and displayed in a way that allowed attendees to touch, feel and interact with the products, and this interactive approach was very popular.
The FUEL AUTOTEK exhibit was further supported by the attendance of two V8 Supercar drivers. Erebus Motorsport's David Reynolds's who finished 3rd in the 2015 V8 Supercar Championship, and Prodrive Racing Australia's former Bathurst winner Chaz Mostert both appeared at the FUEL AUTOTEK exhibit across the weekend to meet, sign autographs and take photos with their many fans.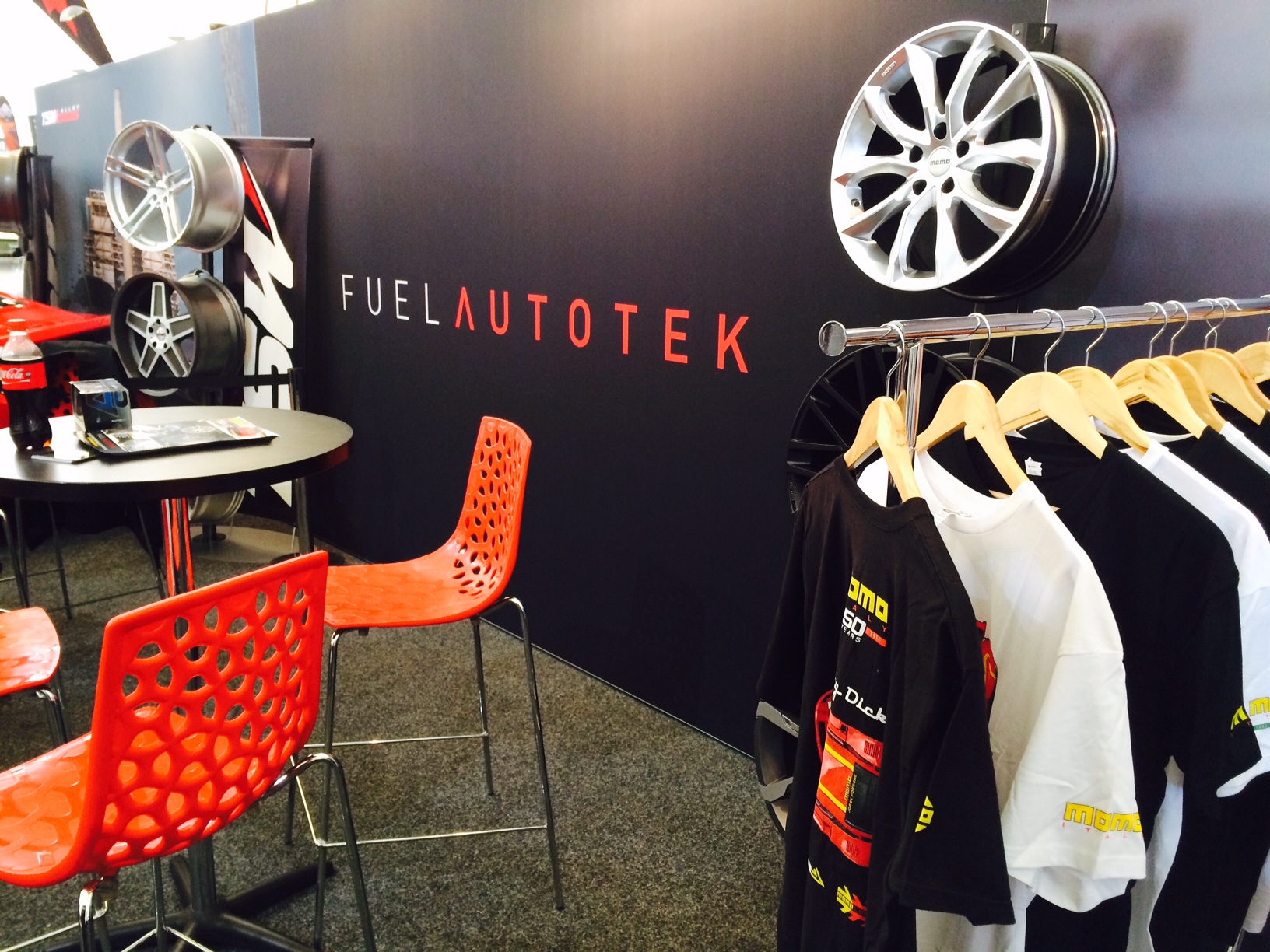 Meguiar's MotorEx was a fantastic event, with a staggering 27,150 piling through the gates over the weekend and FUEL AUTOTEK is proud to have been part of this record attendance.
Thank you to all of those that visited the FUEL AUTOTEK exhibit, with special thanks to David Reynolds and Chaz Mostert for their time and to Mick Hogan at Bayford for allowing us to display his Mustang.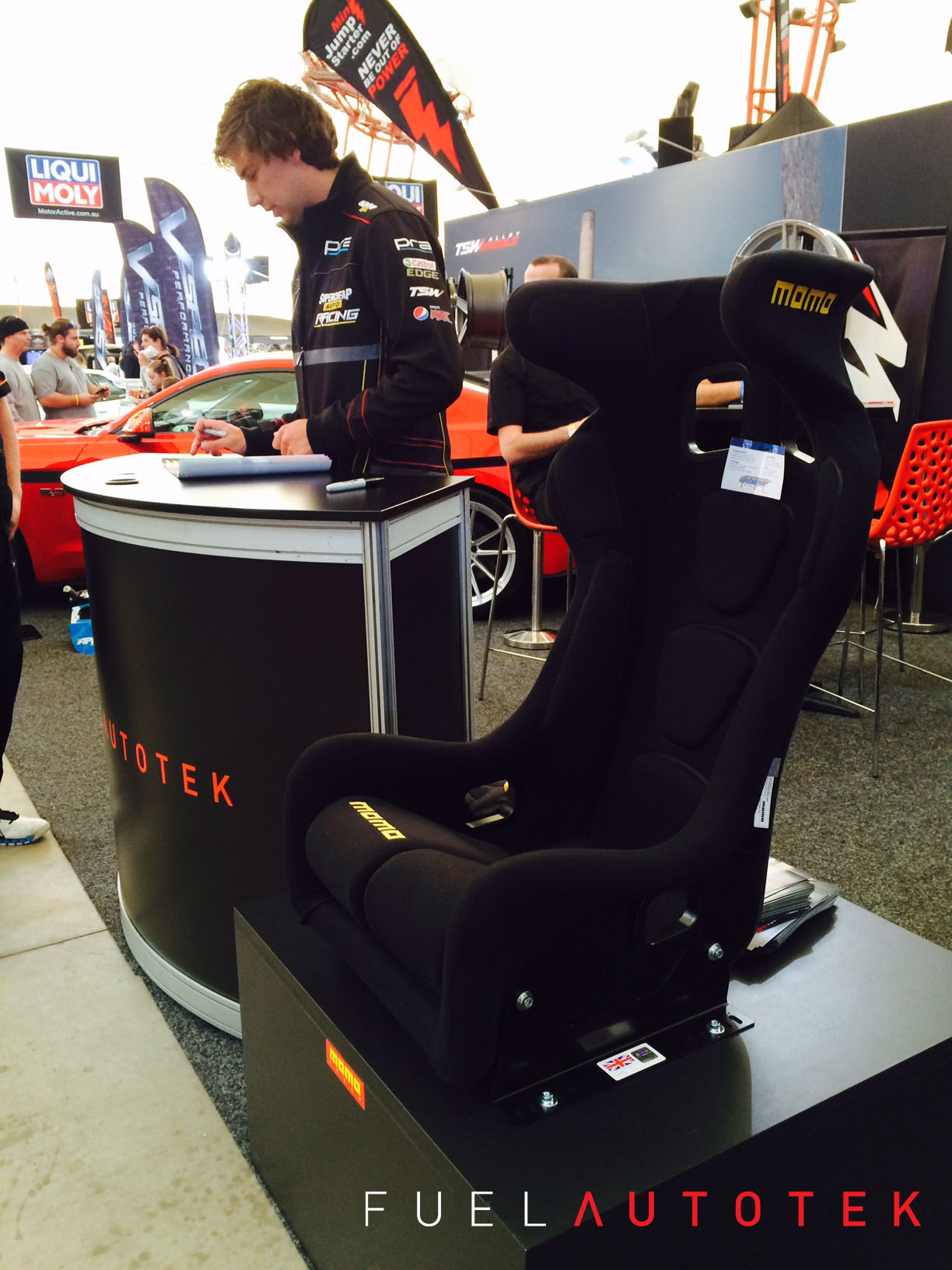 < Back to Press