MOMO Goes Back to Its Roots With the MOMO Prototipo Heritage!
MOMO
is drawing upon its 50 years of automotive history to launch the new
MOMO Heritage line
. With a number of re-released and retro-inspired designs set to be released in 2017, the MOMO Heritage line combines MOMO's pedigree with modern innovation to create high-end products for classic cars. This new range had its official launch at the Techno Classica show in Essen, Germany.
The MOMO Heritage line is characterised by a return of the inaugural MOMO 'stacked' logo, and this new range includes five steering wheels finished in quality leathers and woods.
The latest street car steering wheel from MOMO features a timeless three spoke shape, and all black styling comprising black alloy spoke, black flat screws and high quality distressed black leather wrapping the round grip of the wheel.
The MOMO Prototipo Heritage is finished with the historic MOMO stacked logo on the glossy black horn button with matching stacked logo embossed on the black spoke and contrasting white stitching around the inner rim
The Prototipo Heritage wheel is built to a diameter of 350mm and features a subtle 39mm dish. The grip thickness is 30mm x 29mm.
The MOMO Prototipo Heritage is the ultimate choice for those wishing to retain the character of their vintage vehicle whilst refreshing the interior. The Heritage line has been designed to draw upon MOMO's history of design while using the highest grade of modern materials. All of MOMO's steering wheels remain 100% made in Italy.
FUEL AUTOTEK's passion for prestige automotive accessories is steeped in tradition and history. This is why we are the exclusive importer and distributor for MOMO products in Australia. Since 1964, MOMO has delivered the highest standard in consumer and racing products. MOMO use quality grade sourced materials from around the world including the finest leathers used for their Shift Knob range, to the latest high tech fireproof Nomex materials used in race suits and underwear. The MOMO range of quality products available from FUEL AUTOTEK includes
MOMO steering wheels
,
MOMO shift knobs
,
MOMO race boots
,
MOMO race suits
and
underwear
,
MOMO racing gloves
,
MOMO t-shirts
, MOMO umbrellas,
MOMO wheels
and
MOMO Tires
.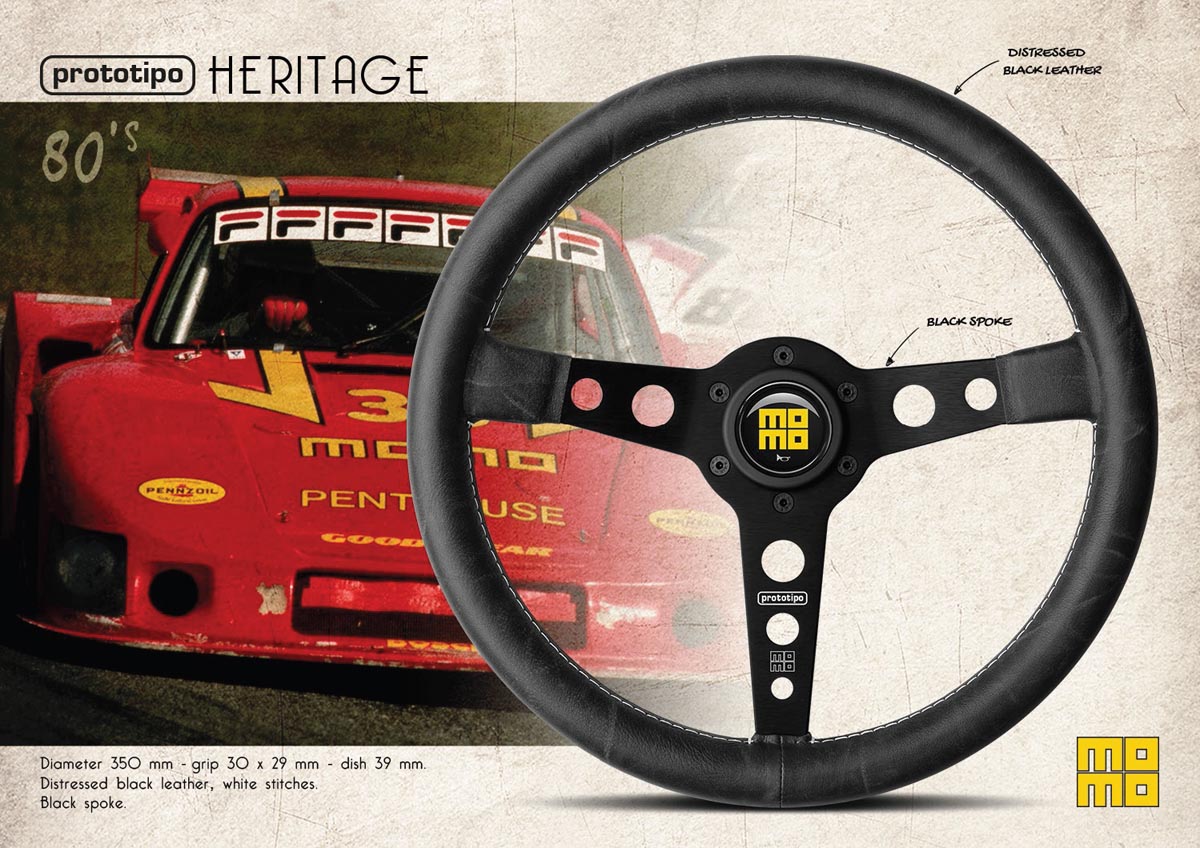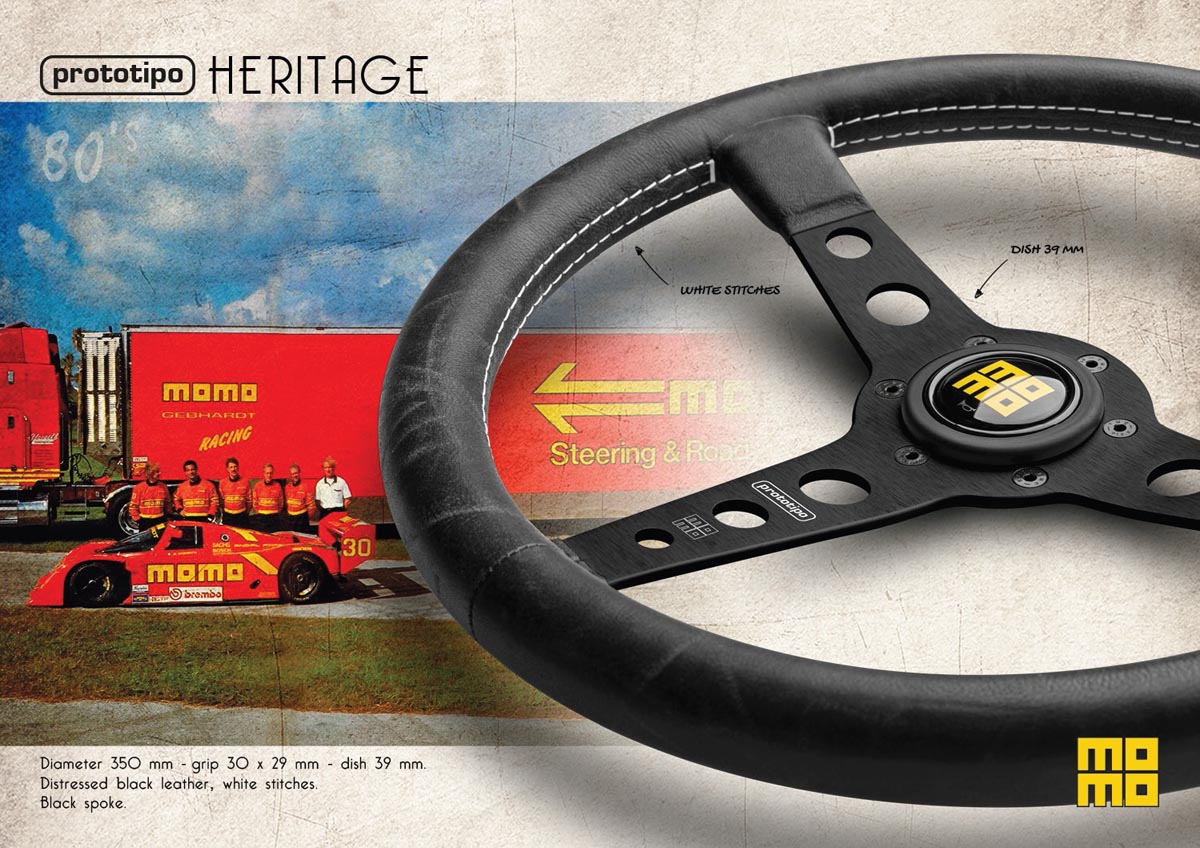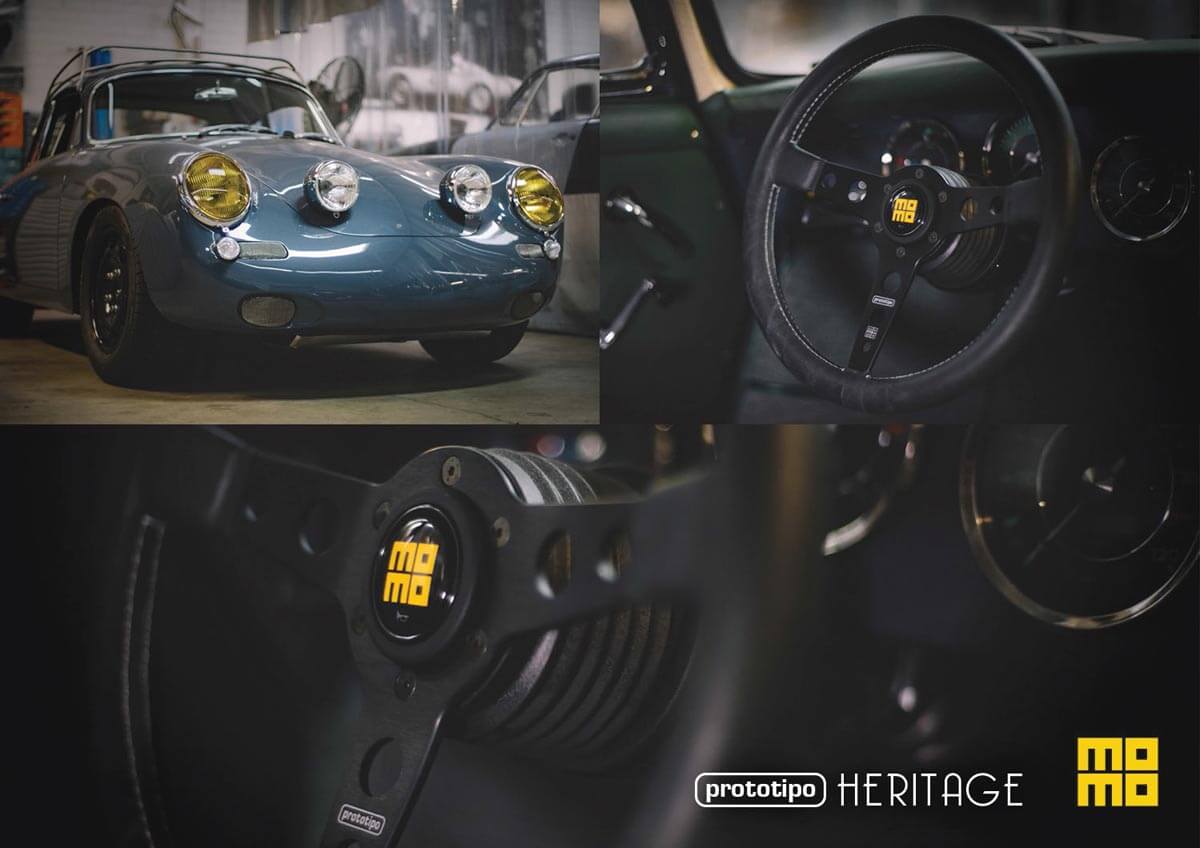 < Back to Press